Brisket's Books And New Plush Toy At Holly House
Posted on: October 29, 2017, by : khittner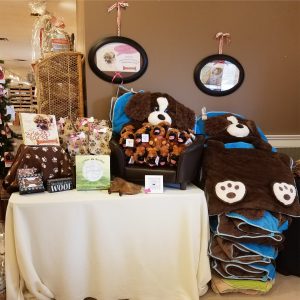 We have been busy setting up Brisket's display at the Holly House Boutique. This year in Lakeville in the old Snyderman's Furniture Store  17630 Juniper Path.
The boutique opens on November 2nd and runs Thursday – Sunday each week through December 16th.
You can't miss "Ladies Night" December 7th. Brisket will be there and will make many appearances throughout the show.
See you there!