It's been Two Years
Posted on: May 17, 2017, by : khittner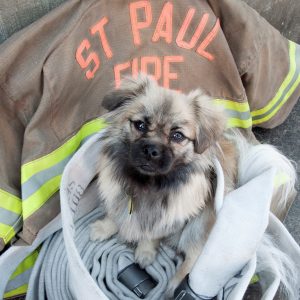 It has been two years since Brisket made her debut in the Saint Paul Firefighters Calendar. She was on it for 2015 and 2016. Now we are busy at the hospital, school and this fall we will be at Crescent Cove.
We are really looking forward to that work. We hope to be there once a week visiting with the kids and their families.
So much love to give and so little time!